2021 Import sale posting - Updated 12/15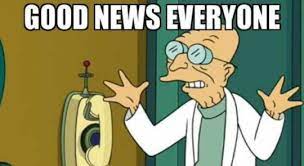 Container is moving forward and expected to be here in early-mid January of 2022. Theoretically should be here early Jan but let's not keep our hopes too high about things getting here on time in this crazy era. Unfortunately due to the crazy high shipping price I had to remove some of the low profit margin items (stools, especially) from this batch. Here are the cabs that are available. If you're interested, please let me know.
* Available immediately:
Vewlix F Qty 2 $1500
Vewlix FC Qty 2 $1500
*Available January 2022:

Vewlix Diamond blue Qty 10 $2050
Sound voltex Qty 8 $2300 (confirmed at least 4 cabs with exceed gear art)
Chunithm Qty 13 $3600
Jubeat - sold out
MaiMai DX - sold out
Just like before, all cabs will be tested and conditions will be documented. I learned my lesson last time and will have a better method of documenting things. A video will be taken for each cab which will speed up the process. (without photos getting mixed up..)


*General cabinet condition:
All cabs are tested by my vendor. In other words, they are functional. Some cabs monitors might have discoloration from heat or age but are playable. I'll document photos and findings. Superior cab will have slightly high price and blemish cab will have lower price.
Please understand these cabs were from commercial areas. If you're extremely nitpicky regarding cosmetics, please move along.


*Inquiry:
TL;DR
Special order is possible but as a part-time importer I can't regularly import so the time frame will be uncertain. When I'm ready to re-order, I'll send out an email to people who showed interest. If you want to be on the list, please send an email to:



Please very carefully read the special order policy below.


Also, for cabinets that I'm not familiar with (see capability list below), I won't be able to provide any in-depth tech support. When you inquire, you'll have to acknowledge that you know what you're doing and I'm only responsible as an importer. When committing, I would need a $50 non-refundable deposit which will go towards the cabinet payment. A full payment before the container list gets finalized. If not, you lose your deposit.


*Capability list - These are cabinets that I have hands-on experience with.


Vewlix - All models
Sound voltex
Chunithm
Jubeat


TBD - something I'm going to get my hands on.
MaiMai DX
Ongeki
Pop'n music
Groove coaster
And more
*Payment:
You pay from this web page. :)


*Shipping:
I use STI for logistics. Before you purchase, I'll get a shipping quote. You'll pay them directly by cash or at their web portal. I will take additional steps to wrap the cabinet to protect from shipping damage.


*Special order policy:

In case the buyer has to bail out after the cabinet is loaded on the container, a 15% of the cabinet price will be deducted from a full refund. Shit happens in life so let's talk but I do not want people to order something like amazon prime.


*Availability (Work in progress):
Availability changes all the time but info below will give you an idea what is hard to get and what I'm not importing PERIOD.


Hard to get:
Any DDR & Pump


Not importing:
Any candy cabs
--